Membership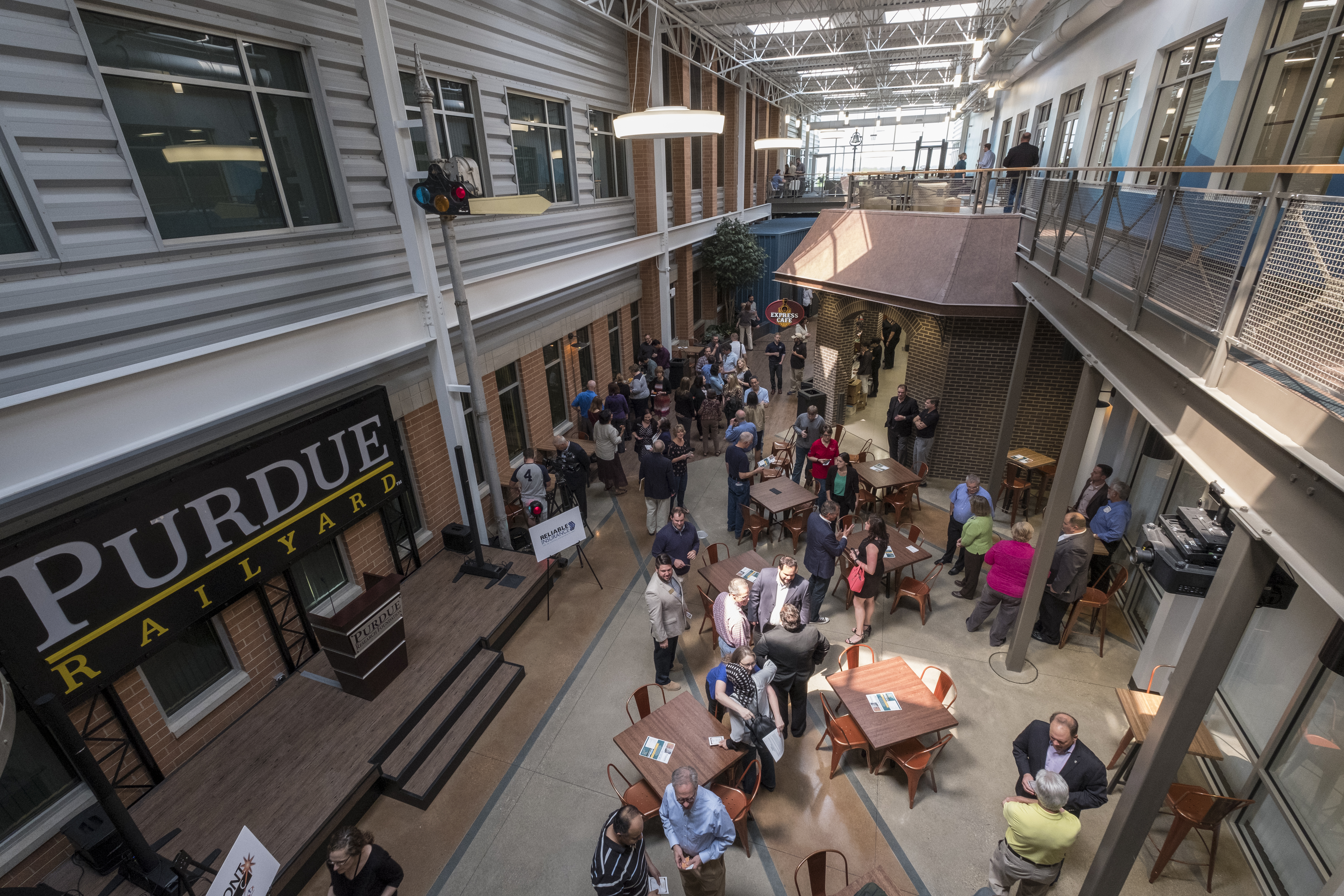 Located inside the Kurz Purdue Technology Center, The Purdue Railyard is a cospace that houses innovators, entrepreneurs and today's problem solvers. Established companies and startups alike collide in The Purdue Railyard to live, work, play and grow. Find us at 1281 Win Hentschel Blvd., West Lafayette, IN 47906.
For more information or to become a member, contact Breanna Benn, bebenn@prf.org, 765-588-3470. To download a membership agreement, click here.
Basic Membership: $40/mo.
24/7 access
Shared conference rooms
Access to phone booths
Business address for mail and packages
Wireless
Event access
Access to all Purdue Technology Center cospaces in the state
Indiana Coworking Passport program 
and much more!
Basic Plus Membership: $60/mo.
Basic membership +
Fitness room access
Reserved Desk Membership: $150/mo.
Basic membership +
Reserved desk area
Lockable cabinet
Fitness room access
**limited number of reserved desks available**